Overall approval of Metropolitan, Municipal and District Assembly performance
Respondents rated the performance of their metropolitan, municipal and district assemblies on maintaining roads, markets, cleanliness, health standards and public lands. Results show that Brong Ahafo is perceived to give the best performance and the Greater Accra to provide the worst performance.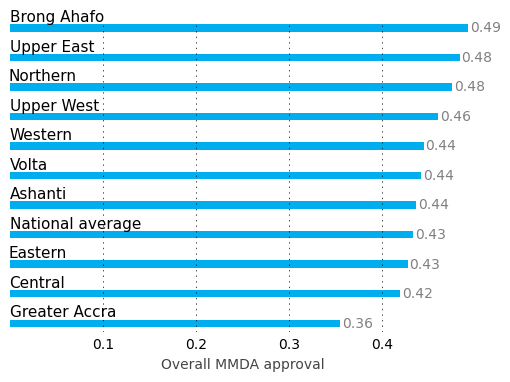 Respondents answering positively to the performance on metropolitan, municipal and districts assemblies.
Lack of public meetings
Respondents commonly answered that there were no meetings held by their representatives. For example, across the nation, on average 60% said their Member of Parliament never held public meetings.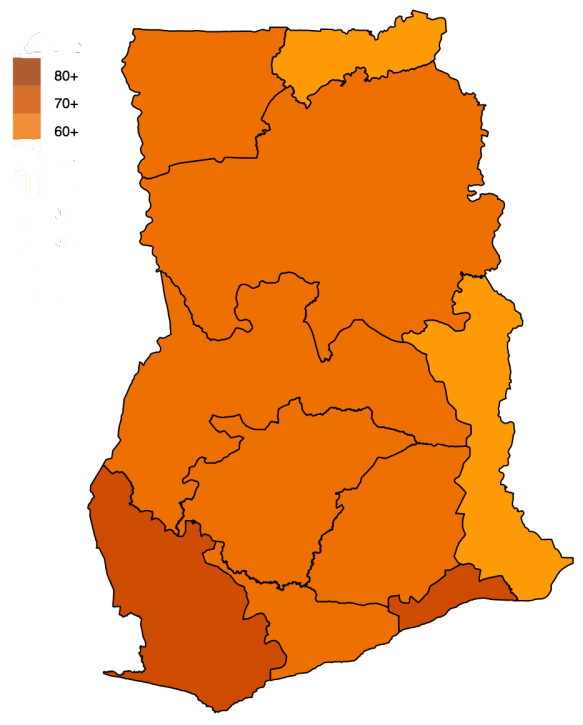 Respondents reporting that their MP never organises meetings with citizens.